Skip to main content
It looks like you're using Internet Explorer 11 or older. This website works best with modern browsers such as the latest versions of Chrome, Firefox, Safari, and Edge. If you continue with this browser, you may see unexpected results.
Books in a Series
Want to find out what is the next book in the series ? Don't know the first book in the series and want to be sure to read the books in order ? Click here to find a great site to help you find "what's next" !

What's Next ???

Our What's Next®: Books in Series database
helps you search series fiction.

A series is two or more books linked by character(s),
settings, or other common traits.
SweetSearch.com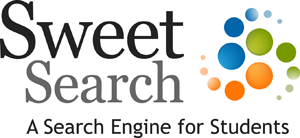 A great place to search for many topics. Results have been validated by educators and some sites provide an MLA citation.
*Make sure to scroll past the Ads in the results
WHY use Southern Library ???
Books! Fiction, Nonfiction, Biography, Story Collection, New Books.

DVD collection!

Personalized research help for you.

Computers and printers available for your use.

Nooks you may borrow containing many of the Reading Olympic titles.

Online resources for your school or personal use.

Magazines and newspapers to keep you informed and up to date.

The library is a friendly place to read, relax, study, and enjoy!